Bayer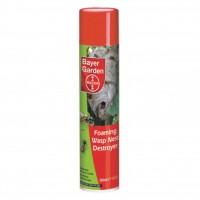 Foaming Wasp Nest Destroyer 300ml
Bayer foaming wasp nest destroyer, a surface spray insectide. Covers wasps nests from a distance of 3 metres. Destroys wasp nests within 24 hours. Also can be used on ant nests. Use when wasps are nesting, either early morning or late evening.
Provado Vine Weevil 500ml
provado Vine Weevil 2, systemic insecticide for the control of vine weevil larvae. This liquid concentrate should be made up in accordance with the guidance notes and applied as a total root drench in pots and containers of ornamental plants only. Not for use in open ground or on edible plants. For control of - greenfly, blackfly, whitefly, woolly aphid, scale insect and leaf eating beetles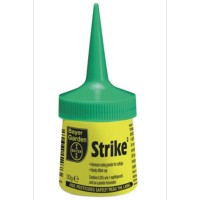 Strike 2 Rooting Powder 30g
Strike 2 Hormone rooting powder, for use with all types of cuttings. Encourages root growth and prevents diseases.
Bayer Categories