Jacobi Jayne & Company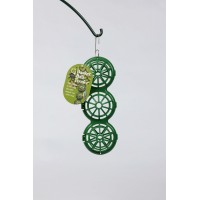 Basket Ball Feeder
Basket Ball Bird Feeder Safe & simple no-nets way to offer fat balls, so no risk of birds getting caught in a net. Holds up to three 100g chunky dumplings. Snaps open and shut for quick easy refills.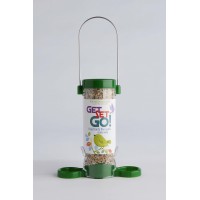 Gold finch Finder Filled
The perfect way to find out if there are goldfinches nearby. Filled with quality niger seed, ready to use. Can be refilled time after time.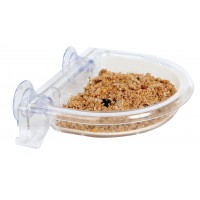 I Love Robins Treat Tray
This feeding dish clings to your window, offering a great way to see wild birds close up. Seed not included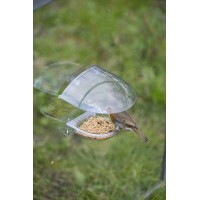 I Love Robins Treat Tray Canopy
For use with I love Robins Treat Tray, keeps the contents of the tray dry. Height adjustable to prevent larger birds from feeding from the tray.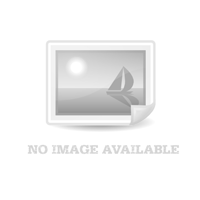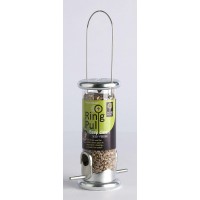 Squirrel Buster Peanut Feeder
Birds feed easily but squirrels can't. Their weight pushes down a metal shroud instantly blocking access to feeder ports