Stv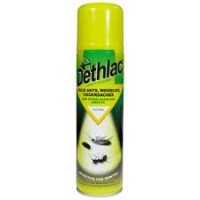 DETHLAC INSECTICIDAL LAQUER
Kills ants, woodlice, cockroaches & other crawling insects. Can be applied to any firm non-absorbent surface. Dries to a hard clear film which kills insects within a few hours of contact.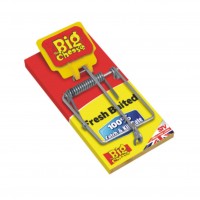 Fresh Baited Mouse Traps
Includes fresh bait for a quicker catch. Easy-to-use with a powerful spring mechanism, indoor/outdoor use. Bait refills available
Mega-Sonic Cat & Dog Repeller
Mega-Sonic Cat & Dog Repeller Twin speaker unit maximises dB output and coverage to deter cats, dogs and foxes. Motion sensor detects movement and activates sonic output. Easy set-up with ground anchor and push button testing.
RAT BAIT STATION
New compact design, suitable for mice and rats. Tamper resistant bait station with lockable lid (bait not included), helps protect children and pets from contact with bait. Suitable for indoor/outdoor use.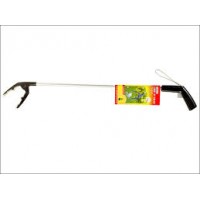 Grip 'N' Grab Picker
Reaches 1.5m and picks from 1g up to 1kg. Lightweight design with easy trigger action for easy use.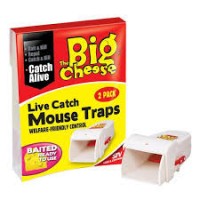 LIVE CATCH RTU MOUSE TRAP -
Simple tip-and-trap mechanism for easy setting. Baited and ready to use twin pack. Locking bar to ensure no escape. Welfare friendly, trap that doesn't harm the mouse.
Sonic Mouse & Rat Repeller
Plug-in pest control for 24/7 home protection using sonic waves. Protects up to 400 square feet and is safe for use around cats and dogs. Test button halo-red LED for easy checking
Ultra Power Mouse Traps Twin Pack
simple one-touch to set trap. Deep baited tray suitable for all types of bait. Trap clicks open for easy disposal and can be re-used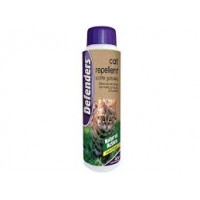 CAT REPELLENT SCATTER GRANULES
Cat & Dog Repellent Scatter Granules 450g Biodegradable granules coated with castor oil. Helps prevent digging, scratching & fouling in unwanted places around garden areas. For outdoor use only.

Greenhouse Insect Catcher - 5 Traps
aureola-yellow traps attract and kill greenhouse insect pests. Biodegradable meterial suitable for organic gardening. UV resistant glue lasts up to 2 months in greenhouse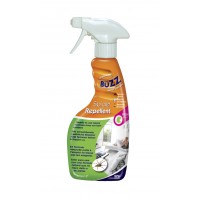 Spider Repellent Spray 750ml
ready to use natural formula, does not harm the spiders. Spray around windows & doors to create a barrier. Contains natural mint oil extracts.